Revensils!
Kim's debut as our creative lead, Rob's first Chunky Milk production, and quite arguably our silliest movie to date!
Desktop Wallpaper
Fancy up your computer's desktop with a still from Revensils' post-credits scene. (So... spoiler alert!)
wallpaper.png
Poster
Are you a fan of
Revensils!
? Do you need a 27x40-inch poster? Are you willing to find somewhere to print it yourself? If so, then we have got just the file for you!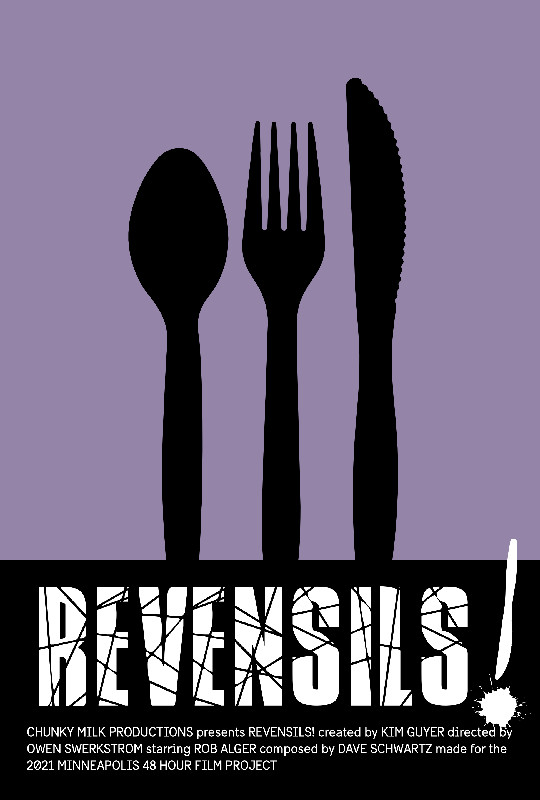 Downloads and behind-the-scenes info
You can download HD files and read Owen's babbling about production here:
https://penduin.net/48hfp/2021