The Chair
The 48 Hour Film Project has dibs on distributing winning movies for a while, so for the time being, please visit and share the following link to see
The Chair
:
https://48hourfilm.com/minneapolis-mn/films/37166
Awards
The Chair
won
Best Editing
,
Best Directing
, and
Best Film(!!)
at the 2019 Minneapolis 48 Hour Film Project! We were also runner-up for Audience Choice, a huge honor in itself.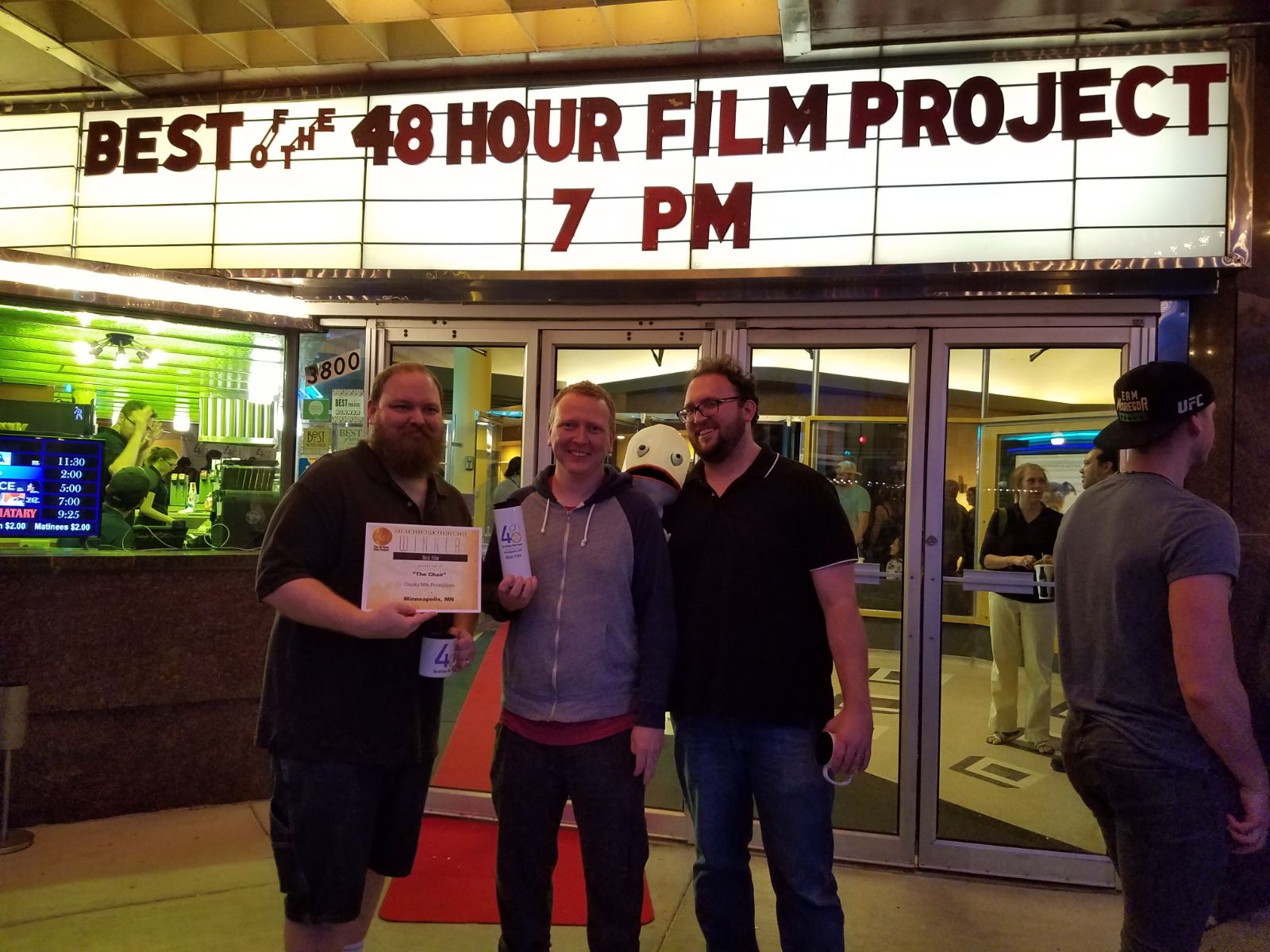 Press Release
Poster
Are you a fan of
The Chair
? Do you need a 27x40-inch poster? Are you willing to find somewhere to print it yourself? If so, then we have got just the file for you!