Incontinuity
Life edited.
Awards
In a four-way tie(!)
Incontinuity
won
Best Editing
at the 2022 Minneapolis 48 Hour Film Project.
Poster
Are you a fan of
Incontinuity
? Do you need a 27x40-inch poster? Are you willing to find somewhere to print it yourself? If so, then we have got just the file for you!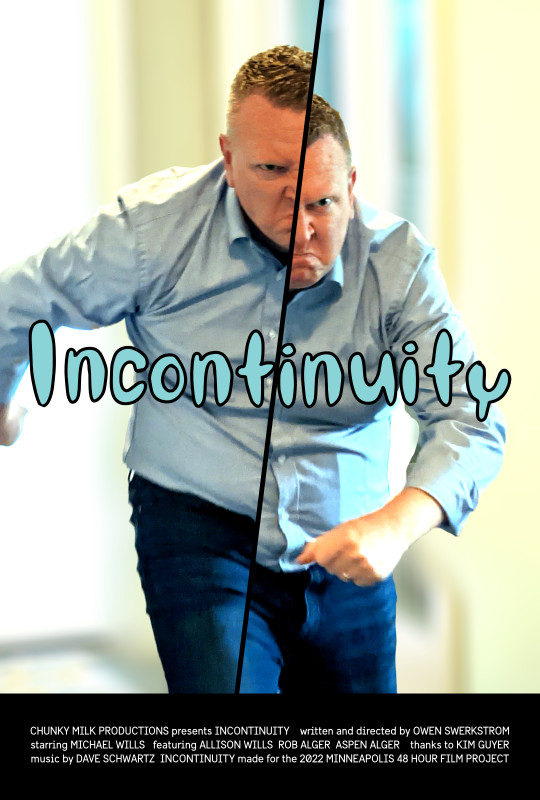 Downloads and behind-the-scenes info
You can download HD files and read Owen's babbling about production here:
https://penduin.net/48hfp/2022