Welcome!
This site is Chunky Milk Productions central! See our films, get in touch, and find out who is to blame for all this silliness.
News
2019 June 12: Successful Screening
We had a great night, saw fifteen greatly entertaining short films, and basked in the laughter of the best audience any of us could have hoped for. Our entry,
The Chair
, is a weird - nay, insane movie, and we weren't sure whether the audience would come along for the ride with us. They did. And we couldn't be more pleased.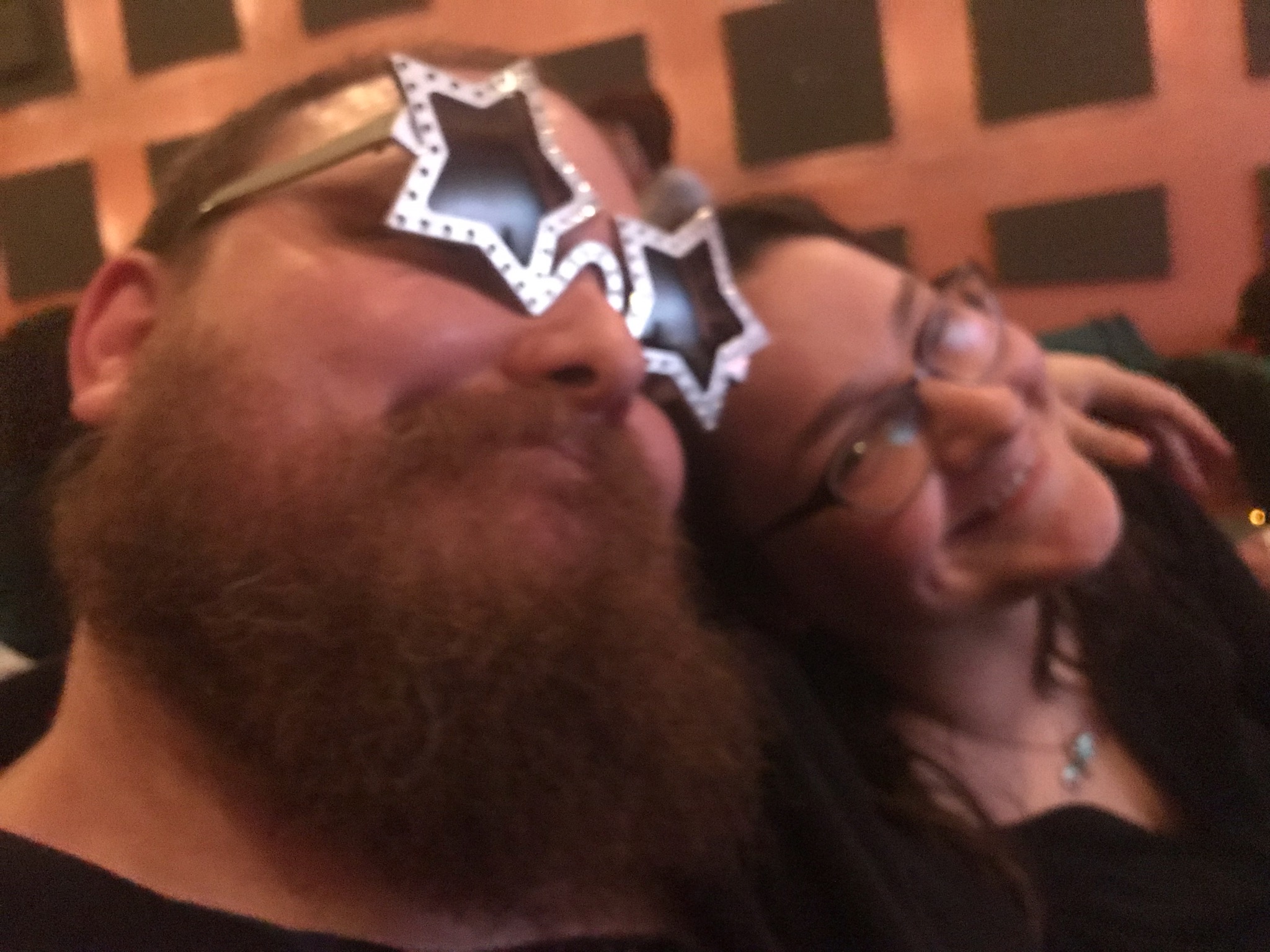 Update: it will be a bit longer before we can publish our movie, because we have been nominated for some awards!
Audience Choice Screening Group B
Best Use of Line
Best Editing
Best Directing
2019 April 25: 48HFP 2019
Mark your calendars!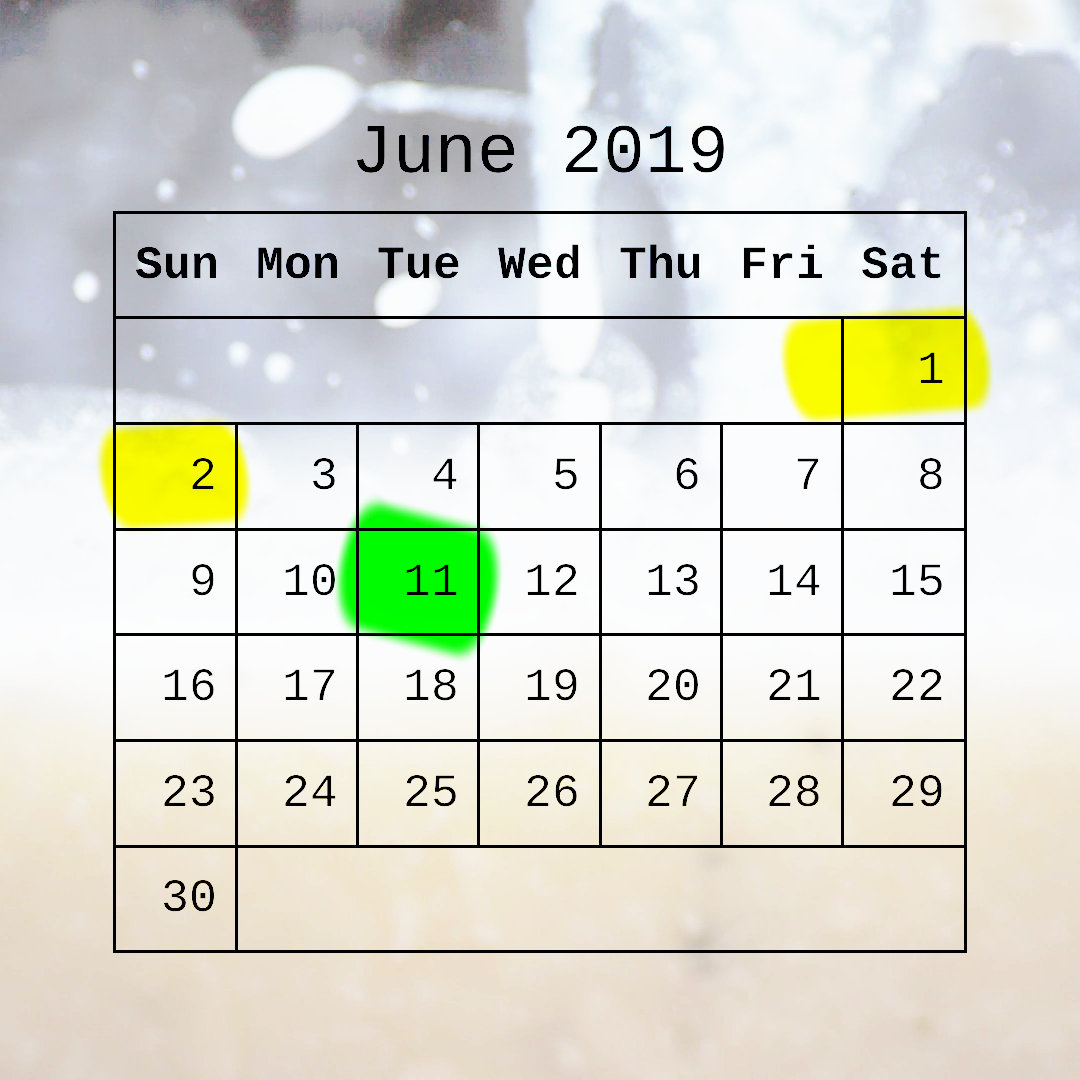 We're signed up for our fifth year at the Minneapolis 48 Hour Film Project! We'll draw our category and find out our required elements at the kickoff on May 31st, submissions are due at 7:30pm June 2nd, and whatever we come up with will be screened (along with other, talented groups' movies!) at the Riverview Theater on June 11th!
See here
for more information.
2019 March 12: Table Read
We've just had our first table read for our first feature!
Oir
is the name of our big project, which is now as officially in pre-production as such a thing can be!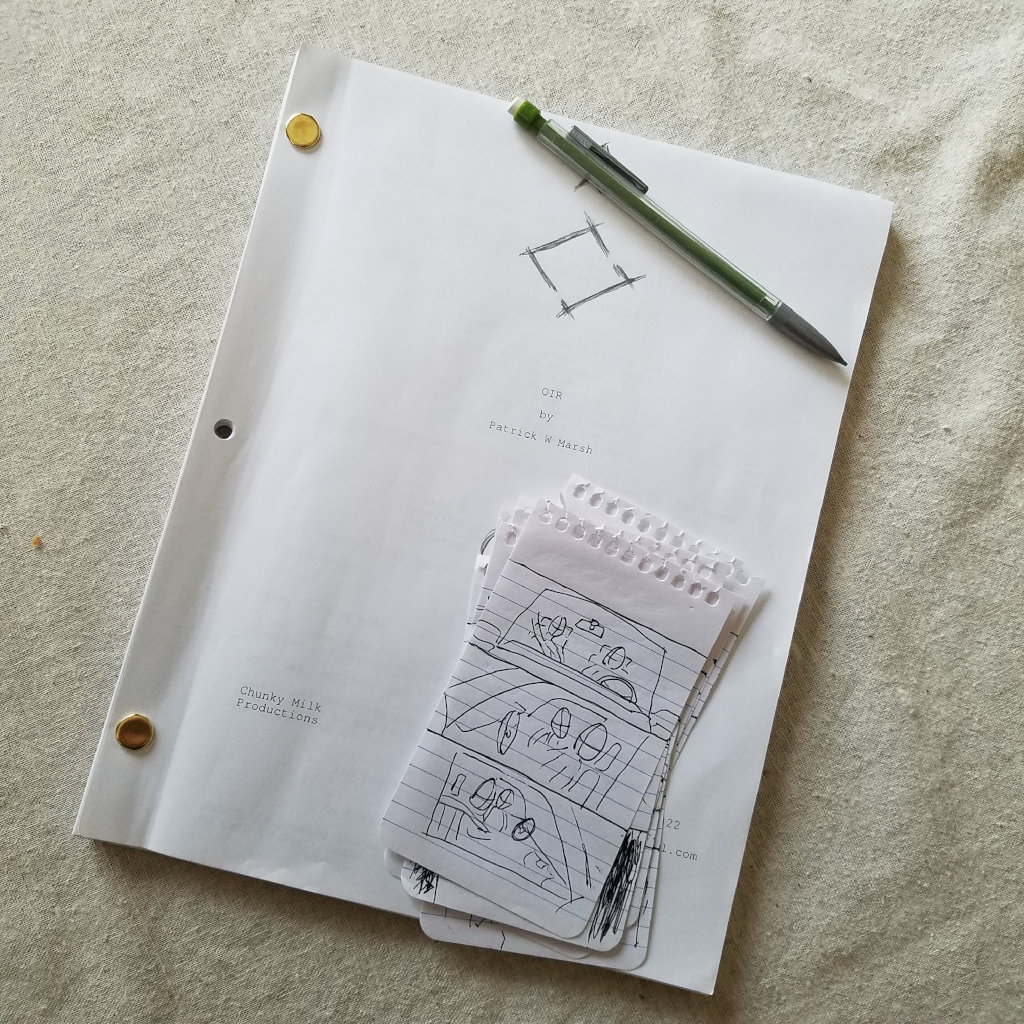 2018 June 21: Award!
The Smell
won
Best Use of Line
at the 2018 Minneapolis 48 Hour Film Project. We are particularly proud of this given that we drew the genre "Silent Film".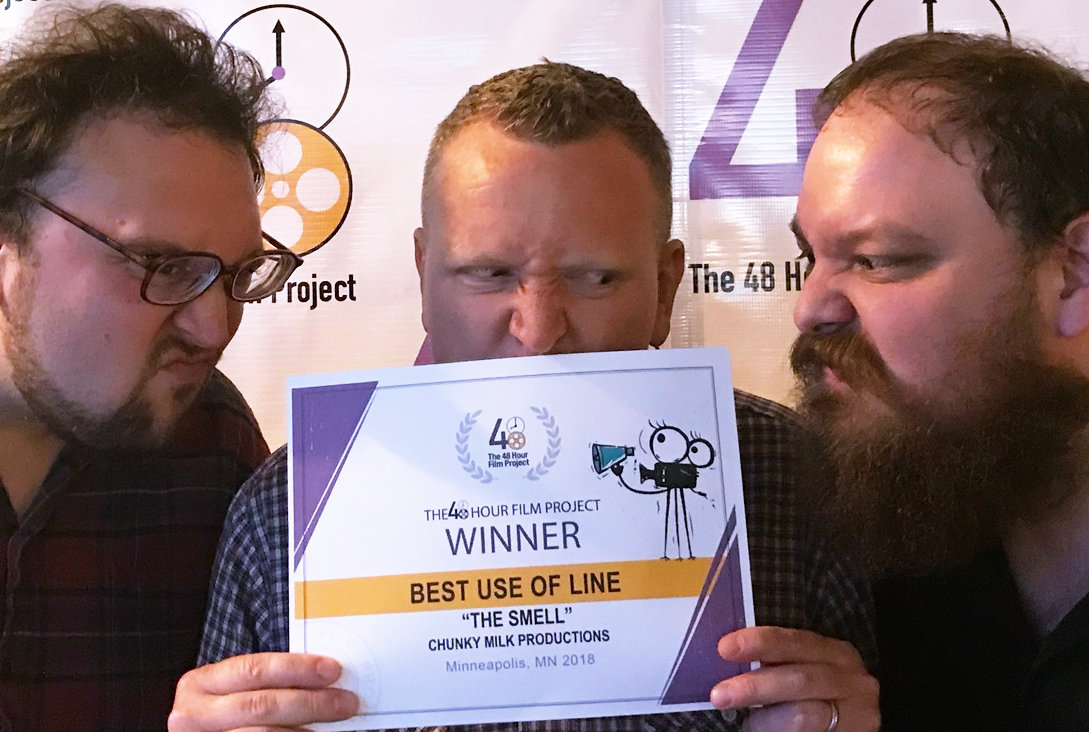 ...
Older Posts