The Chair
Awards
The Chair
won
Best Editing
,
Best Directing
, and
Best Film(!!)
at the 2019 Minneapolis 48 Hour Film Project! We were also runner-up for Audience Choice, a huge honor in itself.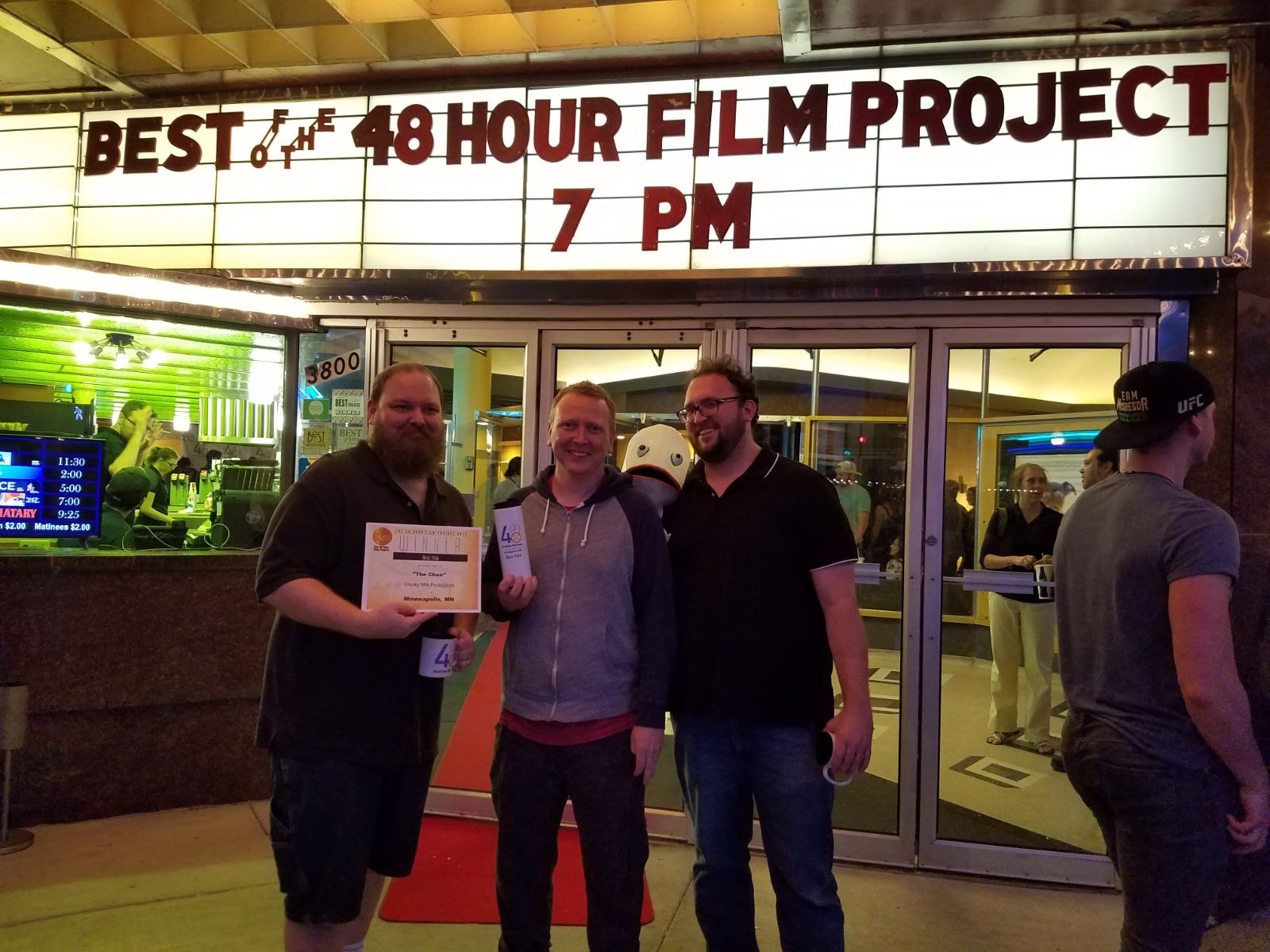 Press Release
Poster
Are you a fan of
The Chair
? Do you need a 27x40-inch poster? Are you willing to find somewhere to print it yourself? If so, then we have got just the file for you!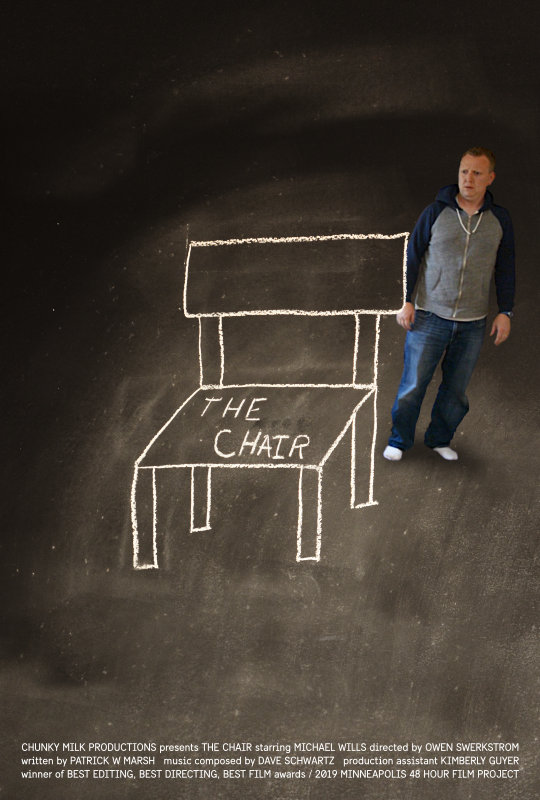 Screenplay
We 100% did not have this during the making of
The Chair
. But years later, we have a properly-formatted (we guess) screenplay which you can download and have us sign next time you see us being mobbed celebrity-style!
The Chair: The Screenplay